On December 5 we received the following letter in response to the $1000 we have already sent – we are continuing to collect throughout the month of December and will also forward all of those funds. Read on …
---
Dear Friends,
Each one of us is a member of the Adventist Health family, and as a family, we support one another in times of trouble, yet you have gone above and beyond with your generosity as a donor. Your support humbles me, reminding me of the ways our organization is special and unique among our peers.
Your donation of $1000 will go to support our special fund for Adventist Health associates who have been victims of the Paradise Campfire. All the funds raised are going directly to support these brave families who have lost everything except what matters most: Life, love, and hope.
Together we will continue to support our Feather River family with whatever they need to recover. Please continue to direct your peers and fellow supporters to adventisthealth.org/giving as well as those who may need to apply for assistance.
Signed: Warm Regards, Scott Reiner,
Chief Executive Officer
LJA Singing for Ventura Place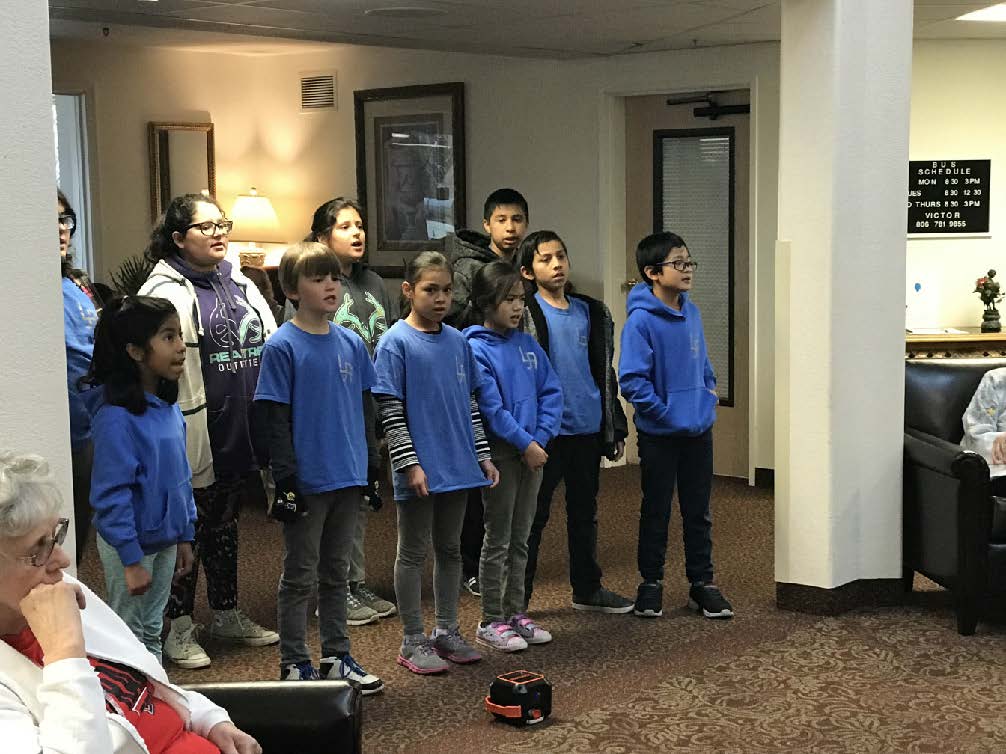 LJA Students presented their "Tale of Three Trees" program to the residents of our neighbor "Ventura Place". In response, the students were treated to hot chocolate and cookies.